20 March 2023
PEPIF 2023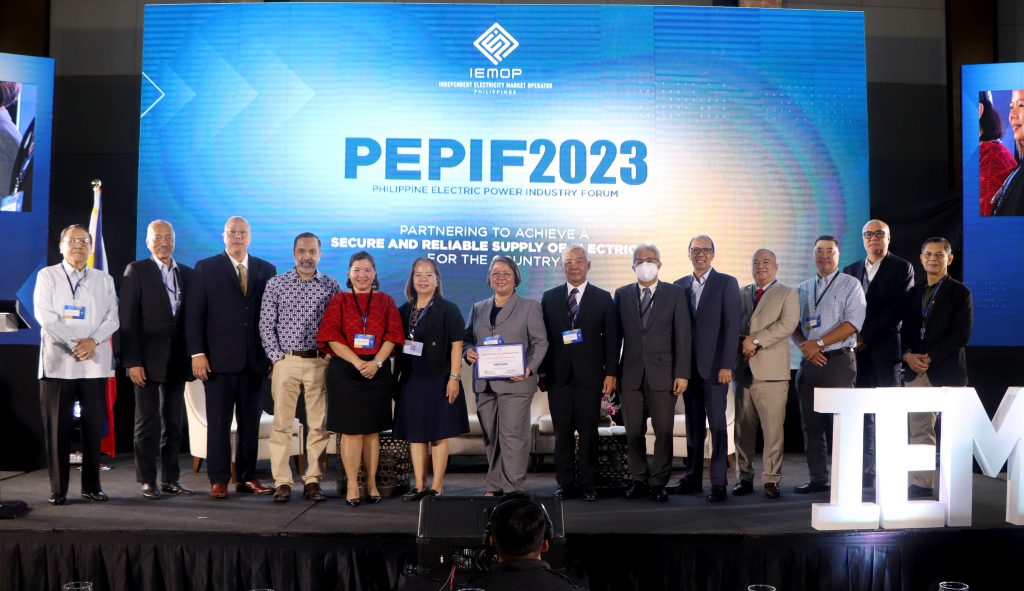 Click here for the Copy of the Presentation Materials
Click here to Request on Certificate of Attendance/Appearance
It is with immense pride and honor for the Independent Electricity Market Operator of the Philippines Inc. (IEMOP) to have presented the Philippine Electric Power Industry Forum (PEPIF) 2023, held last 20 & 21 March 2023, at the Diamond Hotel Manila, with the theme "Partnering to Achieve a Secure and Reliable Supply of Electricity for the Country".  
With the success of this two-day event, we would like to extend our sincerest appreciation to all the delegates, sponsors, and resource persons who gave their utmost support and provided invaluable insights, and were instrumental to stimulating meaningful discussion amongst the stakeholders who attended the forum.  
Kindly click the links above and answer the IEMOP Events Survey to access the pdf copies of the presentation materials and to request for Certificate of Attendance/Appearance. 
---
ABOUT THE EVENT
The Philippine Electric Power Industry Forum 2023 is a two-day event that will bring together industry leaders, decision makers, and professionals to discuss challenges and opportunities, share best practices, learn from experts and explore the latest trends in the Philippine electric power industry. With the theme "Partnering to Ensure Secure and Reliable Supply of Electricity for the Country", PEPIF 2023 is a unique opportunity to discuss, in one venue, relevant topics in the various sectors in the electric power industry today – generation, transmission, distribution, retail, and end-use. The forum aims to strengthen collaboration and forge partnerships among industry participants in support of the objectives of the EPIRA, as well as to accelerate programs under the Philippine Development Plan 2023-2028.
This forum will include the annual Market Participants Update which is conducted to apprise the WESM members of the latest developments in both wholesale and retail markets.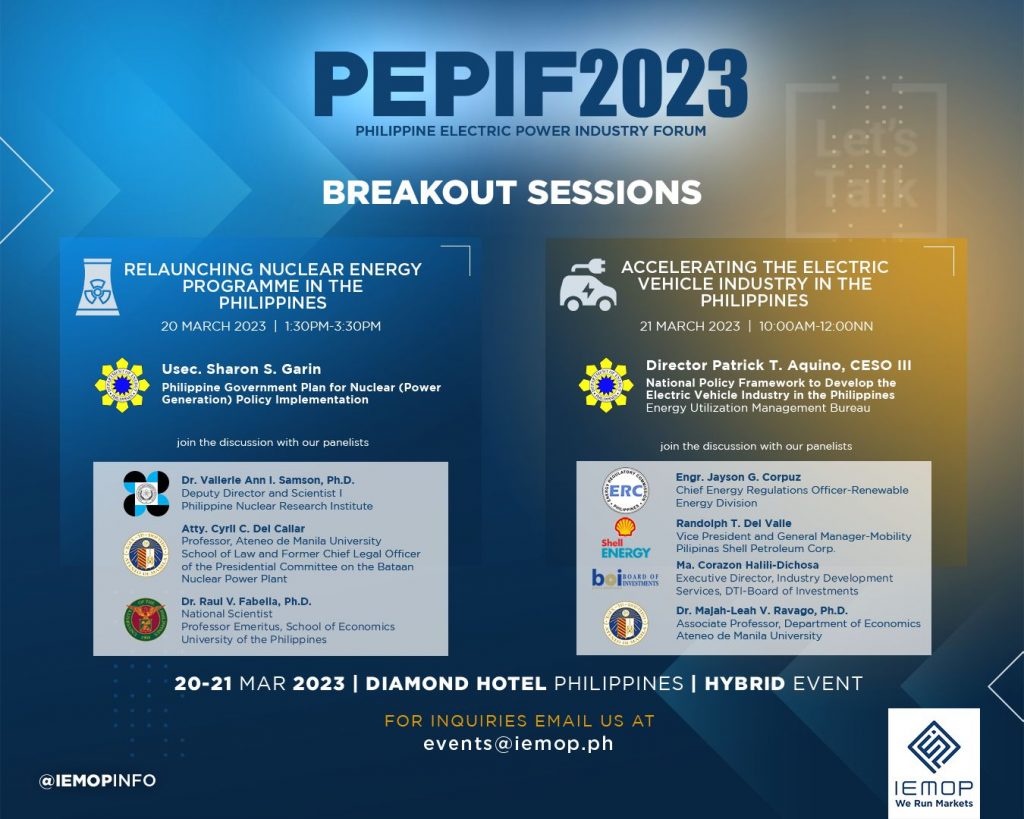 You may download a copy of the event brochure through this link. 
For inquiries and registration please email us at events@iemop.ph